Habitat Group won "Hotel Architecture" Award
BANGKOK, Thailand – Habitat Group, Thailand's leading property-for-investment developer, has recently crowned another year of achievement winning a prestigious international award for Ramada Mira North Pattaya in the category of Hotel Architecture at Asia Pacific Property Awards 2021-2022. The official announcement was made at the Virtual Red-Carpet Awards Presentation on May 28, 2021.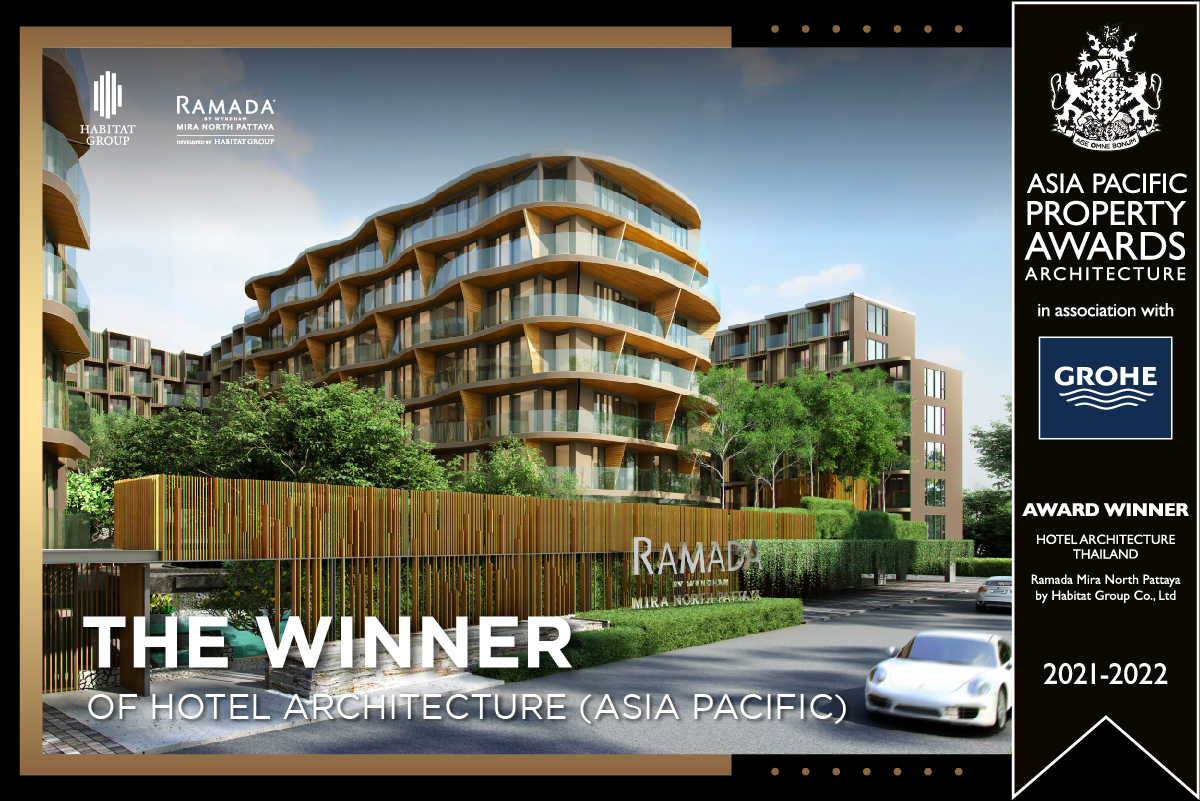 Standing out by its eye-catching interweaving-curved façade design inspired by the descending flow of the ocean, Ramada Mira North Pattaya is an 8-storey, resort-style condominium for investment in the heart of Pattaya that welcomes guests to an exceptional and truly exclusive private vacation experience amidst tropical oasis. With the landscape design concept of 'Walking Journey', you will be gradually surprised at every step of your journey inside – from entering the front timber-like gate, strolling down the elongated walkway that emerges from the building with the soothing sound of water curtain to savour the aquatic melody around the setting to pavilion corner pool where you sit back and indulge in the pristine atmosphere of euphoria.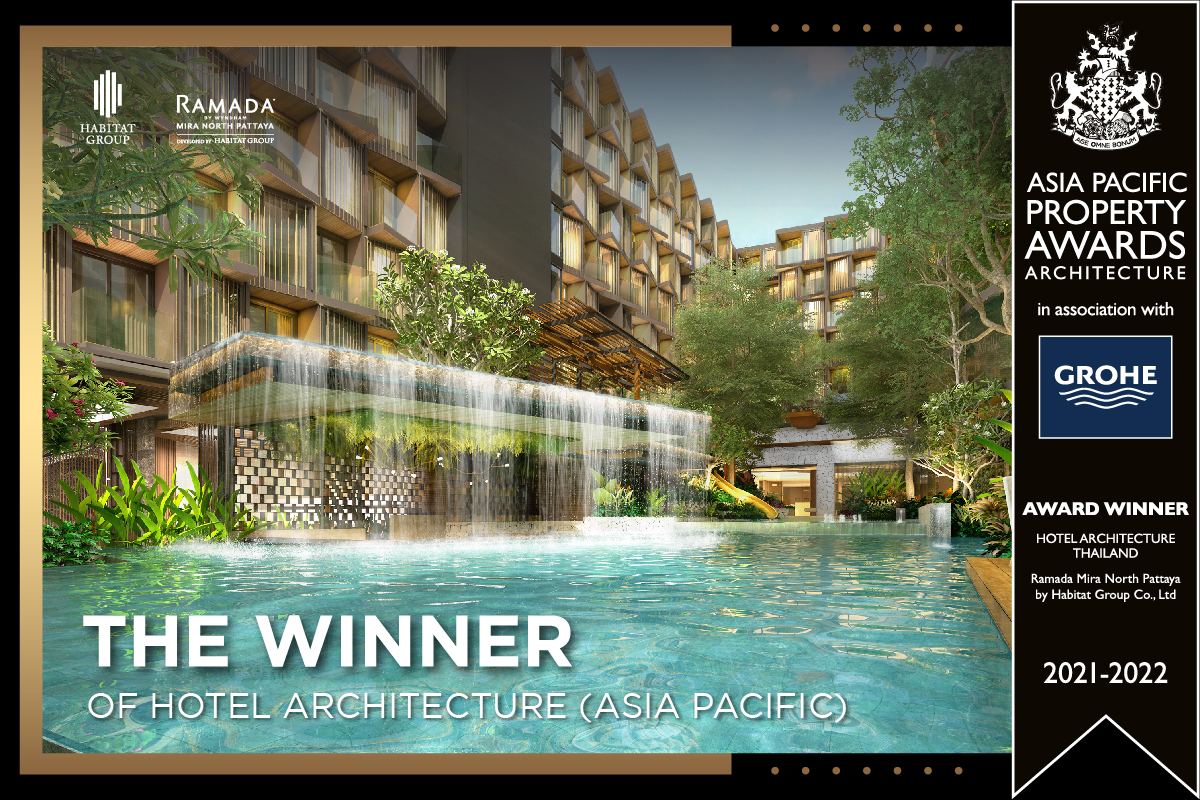 Strategically located 500 meters from Terminal 21 Pattaya Shopping Mall and the upcoming Green Line's Pattaya Monorail with a proximity to many travel and dining hotspots, Ramada Mira North Pattaya managed by WYNDHAM, a world-class hotel chain, is definitely a great choice for investment. The Project is expected to be completed by the year 2022.
The Asia Pacific Property Awards is the property industry's most prestigious awards program with over 900 entries received each year. Organized by The International Property Awards in the United Kingdom, the objective of this awards program is to recognize excellence and maintain high standards in the property industry worldwide. The awards are judged by an independent panel of over 80 industry experts who were allocated to entries that were of their areas of expertise and knowledge. Judging focuses on design, quality, service, innovation, originality, and commitment to sustainability. The judging panel is chaired by Lord Caithness, Lord Best, and Lord Waverley, members of the House of Lords in the UK Parliament.
Winning The Asia Pacific Property Awards 2021-2022 represents another significant milestone of Habitat Group recognised as a mark of excellence for property professionals.