Ground Breaking Ceremony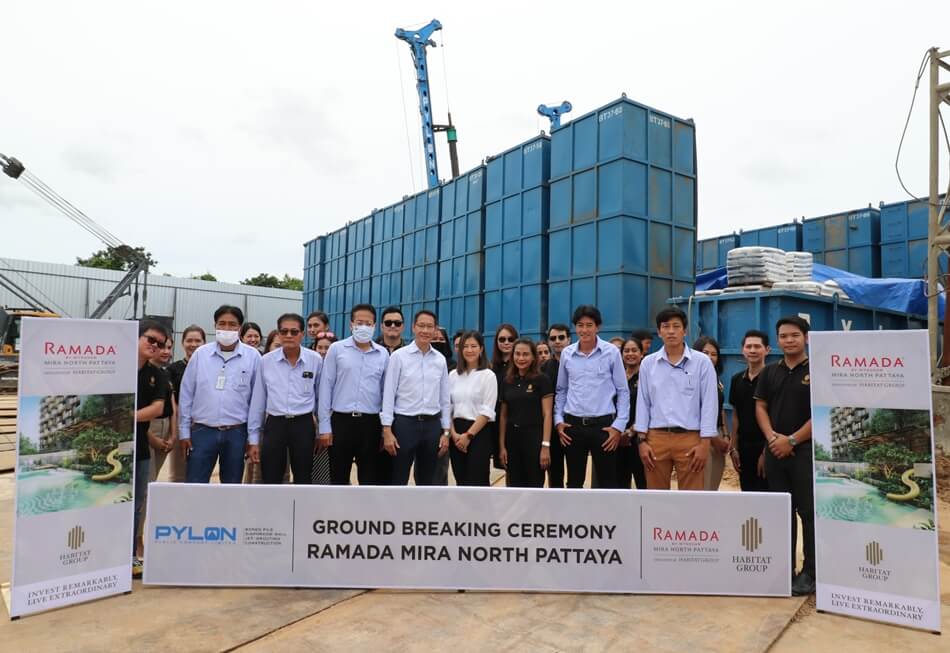 Ground Breaking Ceremony: Ramada Mira North Pattaya
Pattaya, Thailand – Habitat Group, Thailand's leading property-for-investment developer, led by Chief Executive Officer Mr. Chanin Vanijwongse and Chief Operating Officer Ms. Sasivimol Sutthibut, recently presided over the ground breaking ceremony for the construction of Ramada Mira North Pattaya on Friday 18 September 2020.
Sitting on a 3-rai land plot, Ramada Mira North Pattaya is an 8-storey, resort-style condominium strategically located in the heart of Pattaya – just 500 meters from Terminal 21, 1.4 kilometer from Pattaya Beach and near a 9-kilometer Green Line's Pattaya Monorail (running from motorway, Northern Pattaya Road, Pattaya Sai 2 Road, Thap Phraya intersection to Bali Hai Pier). This awe-inspiring project comprises 2 buildings – featuring 330 units where most of the units facing the spectacular view of swimming pool and tropical greenery; allowing residents to experience the ultimate relaxation.
Ramada Mira North Pattaya is managed by WYNDHAM, a world-class hotel chain that delivers 5-star after sales services. The Investment Program offers 30-year passive income – 6% guaranteed return for 3 years, 7% guaranteed return during construction, 70% profit sharing from year 4-30 and 14-day free stay at the residence and much more. The construction is expected to be completed in 2022.