Ground Breaking Ceremony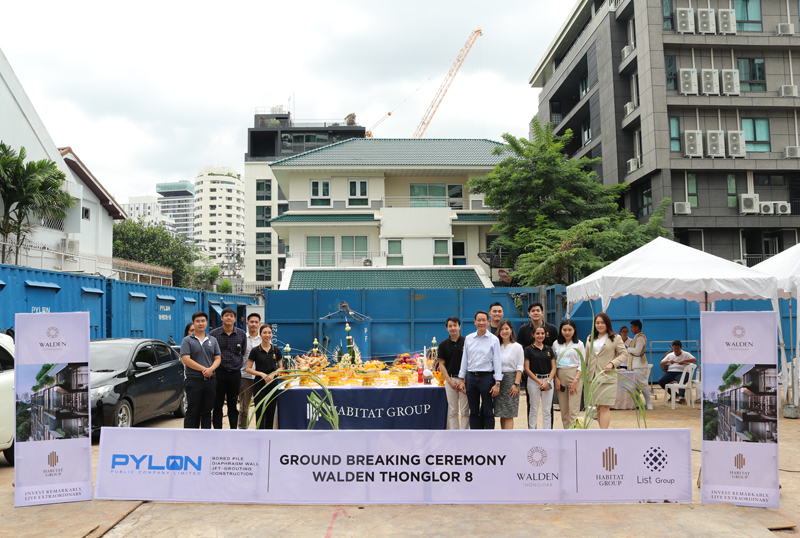 BANGKOK, Thailand – Habitat Group, Thailand's leading property-for-investment developer, led by Chief Executive Officer Mr. Chanin Vanijwongse and Chief Operating Officer Ms. Sasivimol Sutthibut, recently presided over the ground breaking ceremony for the construction of Walden Thonglor 8 on Friday 14 August 2020.
Walden Thonglor 8 is a luxury low-rise condominium in the heart of Thonglor – comprising 117 units. Strategically located just behind The Eight Thonglor Shopping Mall, 5 minutes to BTS Thonglo and 10 minutes from expressway, this awe-inspiring architecture is a seamless combination of modernity and nature – built under the concept of "Urban Forest" to allow residents to experience the ultimate retreat amidst greenery in the city center.
Walden Thonglor 8 is managed by a Thai-based Japanese property management specialist JALUX Inc. in Japan – a subsidiary of JAPAN AIRLINES – offering 5-star hotel services to uplift your living experiences. The construction is expected to be completed in 2022.